News
Monday, March 11, 2019 - Contact: 225-273-6439
BREC 2019 Summer Camp Registration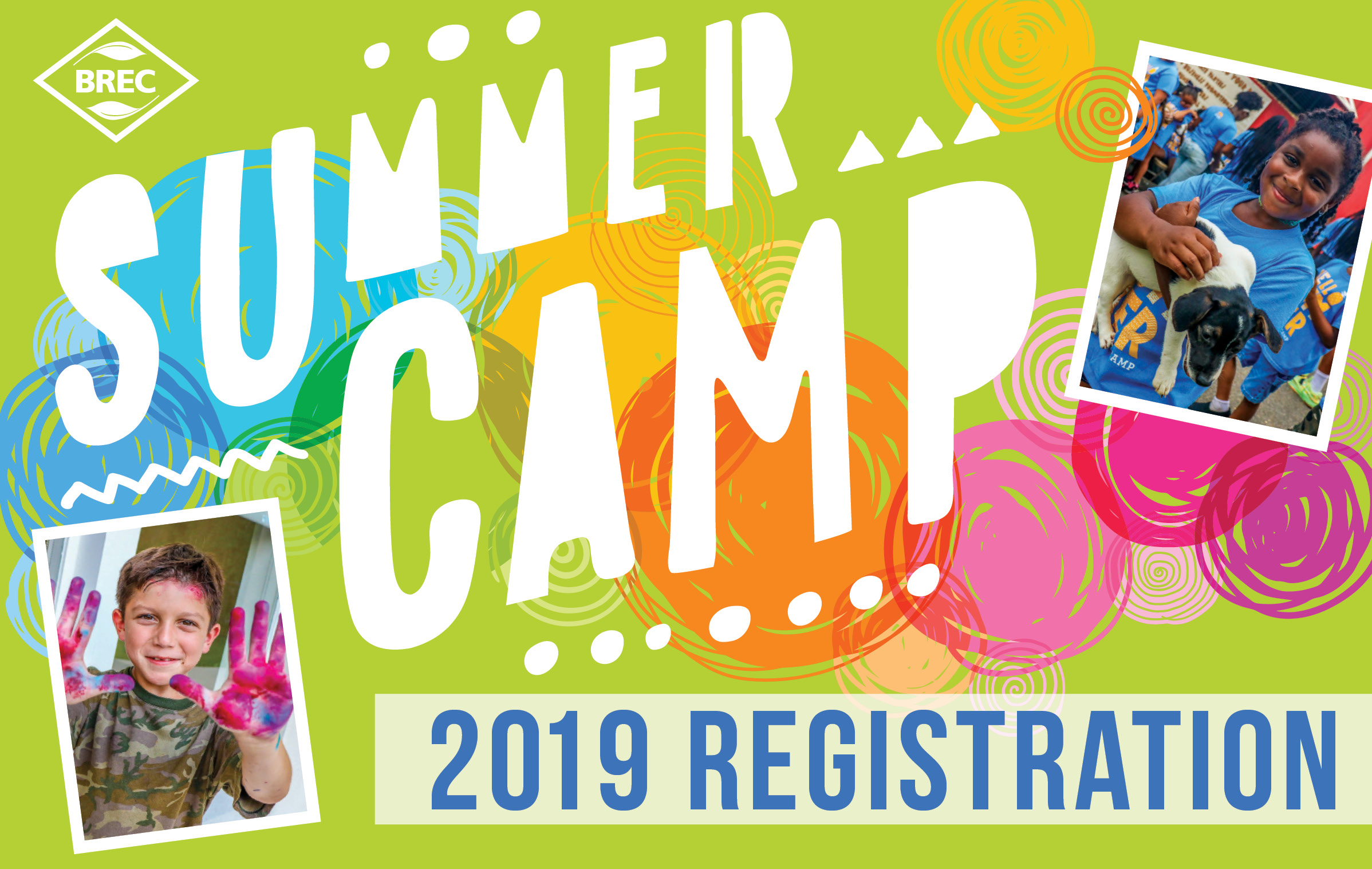 BREC offers summer camp registration for East Baton Rouge Parish residents beginning Saturday, March 23 from 9 a.m.-noon and on Tuesday, April 2 at 3:30 p.m. for out-of-parish residents. Parents or guardians may register in person at the facility of their choice or online at webtrac.brec.org for all locations this summer. From recreation and theatre to animals and science, there is a camp for children of all abilities and interests. Summer camp dates, times, ages and fees vary per camp.
This summer, BREC offers summer sports camp, golf camp, adaptive recreation camps for children with mental and developmental disabilities, conservation camps, outdoor adventure camps, recreation camps and tennis camps.
BREC also offers special interest summer camps at the Baton Rouge Zoo, Bluebonnet Swamp Nature Center, Farr Park Equestrian Center, Highland Road Park Observatory, Independence Park Theatre, Magnolia Mound and BREC Art Camp at Womack Park.
This summer for the third year, BREC in partnership with the Big Buddy Program will also offer Teen Get Out for teenagers ages 12-15. This camp will allow teens to choose what they want to explore this summer and impact their community while doing it. Weekly activities will include teambuilding games, cultural, visual and performing arts and career exploration field trips with hands-on experience.
Beginning March 23 from 9 a.m.-noon, East Baton Rouge Parish residents can visit the site where they want to attend camp and register in person. All camp sites will be open for walk-in registrants until spaces are filled. Payment can be made using cash, check, money order or Visa, MasterCard or Discover credit/debit card. Deposits and financial assistance are available on-site. Registration for Camp Sunshine, for campers with mental and developmental disabilities, must be completed in person and accompanied by an assessment.
East Baton Rouge Parish residents can register at ALL locations through WebTrac, our online registration system at webtrac.brec.org. Patrons are able to register online from their computer, tablet or smartphone. They can register using a Visa, MasterCard or Discover credit/debit card at webtrac.brec.org. Full payment is required at time of registration, no deposits or financial assistance available online.
If you have never registered online, BREC recommends that parents or guardians make a login request on brec.org/webtrac at least two days prior to registration. The system will ask registrants to set up a household on Webtrac. This is an easy process and must be completed 48 hours before registration begins on March 23.
In order to complete successful online registration, parents or guardians who have registered online before should know their user ID and password ahead of time. If registrants cannot remember this information, they may use the "Having Trouble" link and click on "Forgot Password." If registrants are not sure if they have an account, they can send an email to webtrac@brec.org and a BREC staff member will respond as soon as possible.
For more information or a complete list of all BREC summer camps, pick up a copy of the BREC Summer Playbook at any BREC facility or visit brec.org/summercamp.