News
Monday, January 6, 2020
BREC Art Winter/Spring Calendar of Events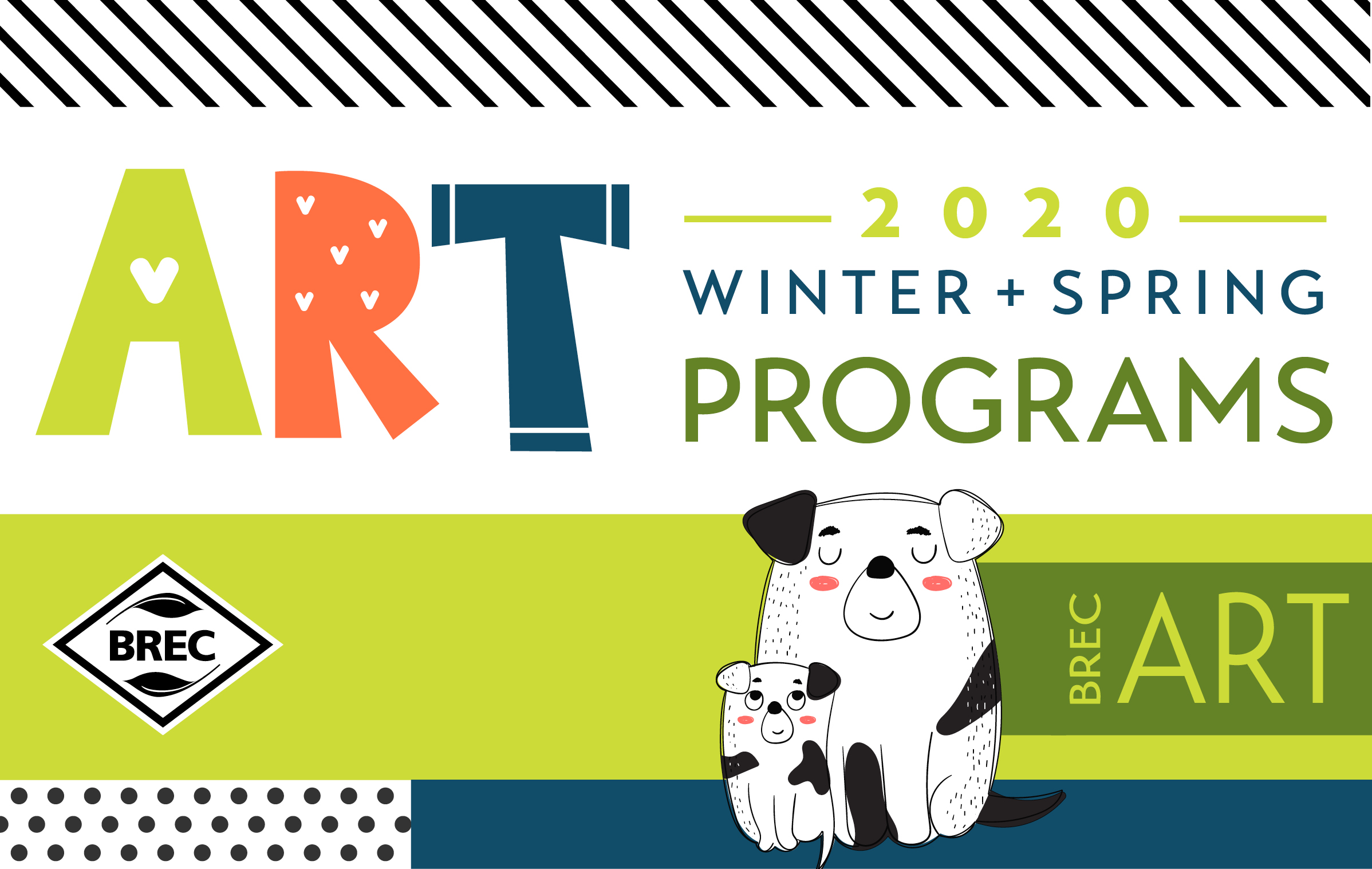 BREC Art is gearing up for 2020 with new programs and exciting happenings to begin soon. BREC's art department offers programs and events for all ages around East Baton Rouge Parish with these hands-on interactive classes and workshops grounded in true artistic principles and techniques with a dash of craftiness and copious creativity welcoming all skill levels.
For those 21 and up looking for something outside of the monotonous paint and sip, BREC Art has created Art unWINEd, monthly adult-only art classes designed to encourage and inspire creativity while enjoying beverages, bites and practicing your art skills. Opportunities include: Love is in (Plein) Air on Feb. 15 where couples will sketch then paint a canvas scene of the Magnolia Mound grounds; Harlem Nights on March 20 celebrating the culture of New York City's historical Harlem through the free expression of graffiti while listening to cool jazz; Bird Nerds on April 18 where participants will be led through the process of creating beautiful watercolor painting that will make them want to sing like the birds! All supplies, nibbles and alcoholic beverages provided with class fee. ART unWINEd is perfect for family and friend get-together, corporate team building, bachelorettes and more. For more information on cost, locations, other classes or to book your own private-group ART unWINEd class visit brec.org/ARTunWINed.
Saturday Morning Studio, another new addition invites children ages 8-12 one Saturday each month from 10:30 a.m. to noon at Milton J. Womack Park, to let out their bundled-up creativity while learning new art techniques and skills. Upcoming classes include: Happy Birthday, MLK on Jan. 11, Make Me Something, Mister! on Feb. 8, Shamrock Shenanigans on March 7 and Hop to It! On April 4. Each class is $10 per Saturday. To learn more visit brec.org/BRECArt.
BREC Art also offers session classes for all ages. Little Picasso's allows young artists, ages 5-7, to experience their first encounters with art using paint, oil, pastels, watercolor and mixed media. Classes are offered at Highland Road Community Park (March 4, 11, 18 and 25) and North Sherwood Forest Community Park (March 5, 12, 18 and 26) from 4:30-5:30p.m. For those 18 and up each Tuesday in March; Herding Cows with local muralist and artist, Anita LeJeune, leads students through the painting of rural Louisiana favorites at Cohn Arboretum from 10:30-noon and Clay Creations with local artist, Terri Kennedy, introduces basic clay techniques where students create several finished, fired and glazed pieces at Webb Park Adult Leisure Center from 6-8 p.m.
The second annual Art Unleashed is back on March 29 from 2-6 p.m. at City-Brooks Community Park to celebrate all things art and dogs with makers, pet vendors, games and art activities, dog costume contest and so much more. Also, be on the lookout for BREC Art's Colorwheels – an art outreach program hitting the road soon.
For more information on anything and everything BREC Art visit brec.org/BRECArt, call 225-272-9200 or email Jenny Poulter (jpoulter@brec.org) or Robin McAndrew (robin.mcandrew@brec.org).