News
Wednesday, February 14, 2018 - Contact: 225-273-6439
BREC Celebrates Black History Month with The Historic Voices of Change: Moments in EBR Parish Black History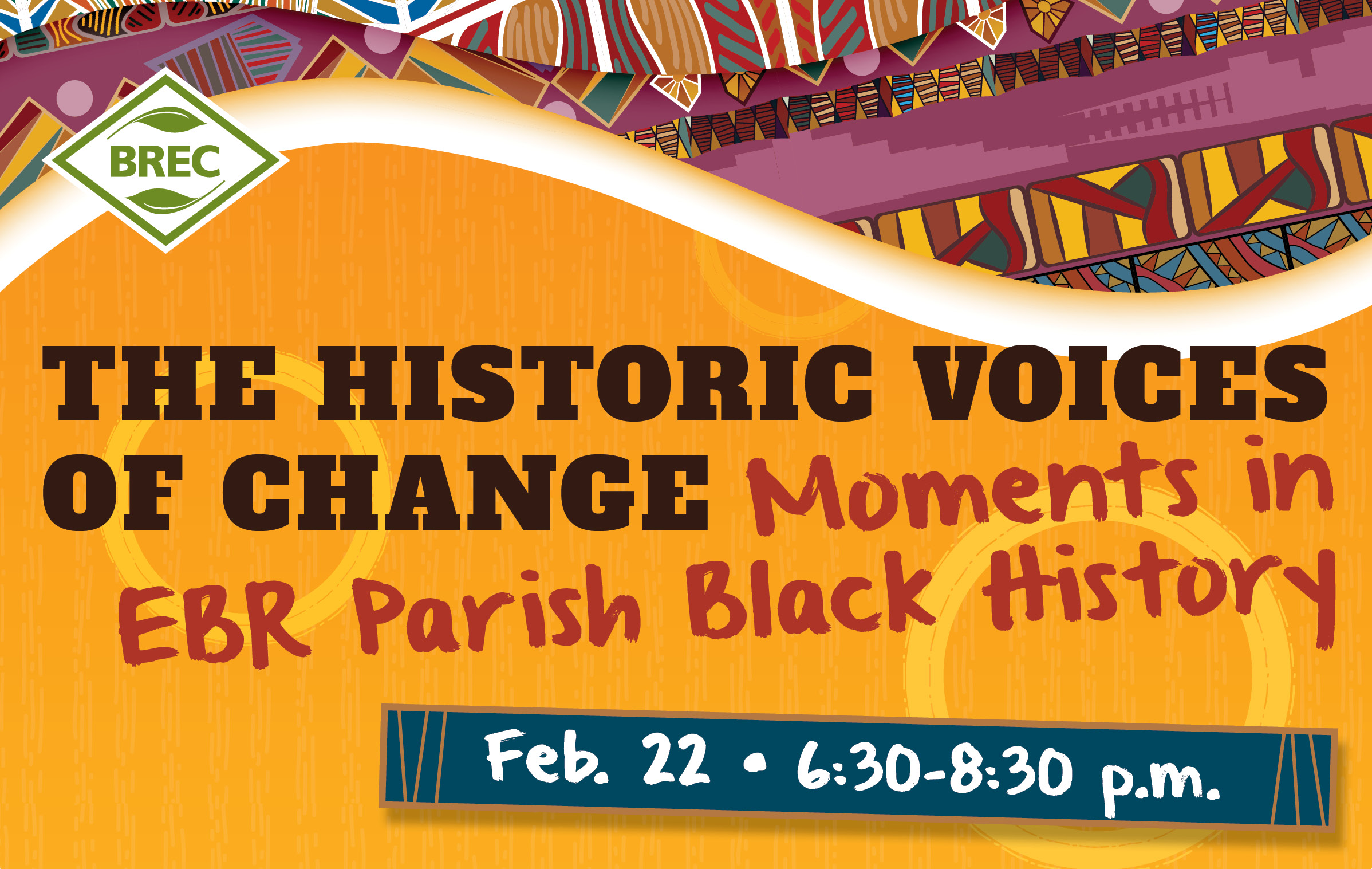 The Recreation and Park Commission for the Parish of East Baton Rouge (BREC) in partnership with Councilwoman Erika L. Green will celebrate Black History Month on Feb. 22 from 6:30-8:30 p.m. at Independence Park Theatre, 7800 Independence Blvd. This event is free and open to the public.
This year, BREC will celebrate The Historic Voices of Change: Moments in EBR Parish Black History. This annual ceremony strives to bring people together from across the parish to recognize and reflect on the contributions that African Americans have made in East Baton Rouge Parish and around the world. Activities will include guest speakers, storytelling and performances from local school groups.
For more information, call 225-272-9200, ext. 403 or email recreationevents@brec.org.