News
Friday, March 6, 2020
BREC Hosts Easter Activities Throughout the Parish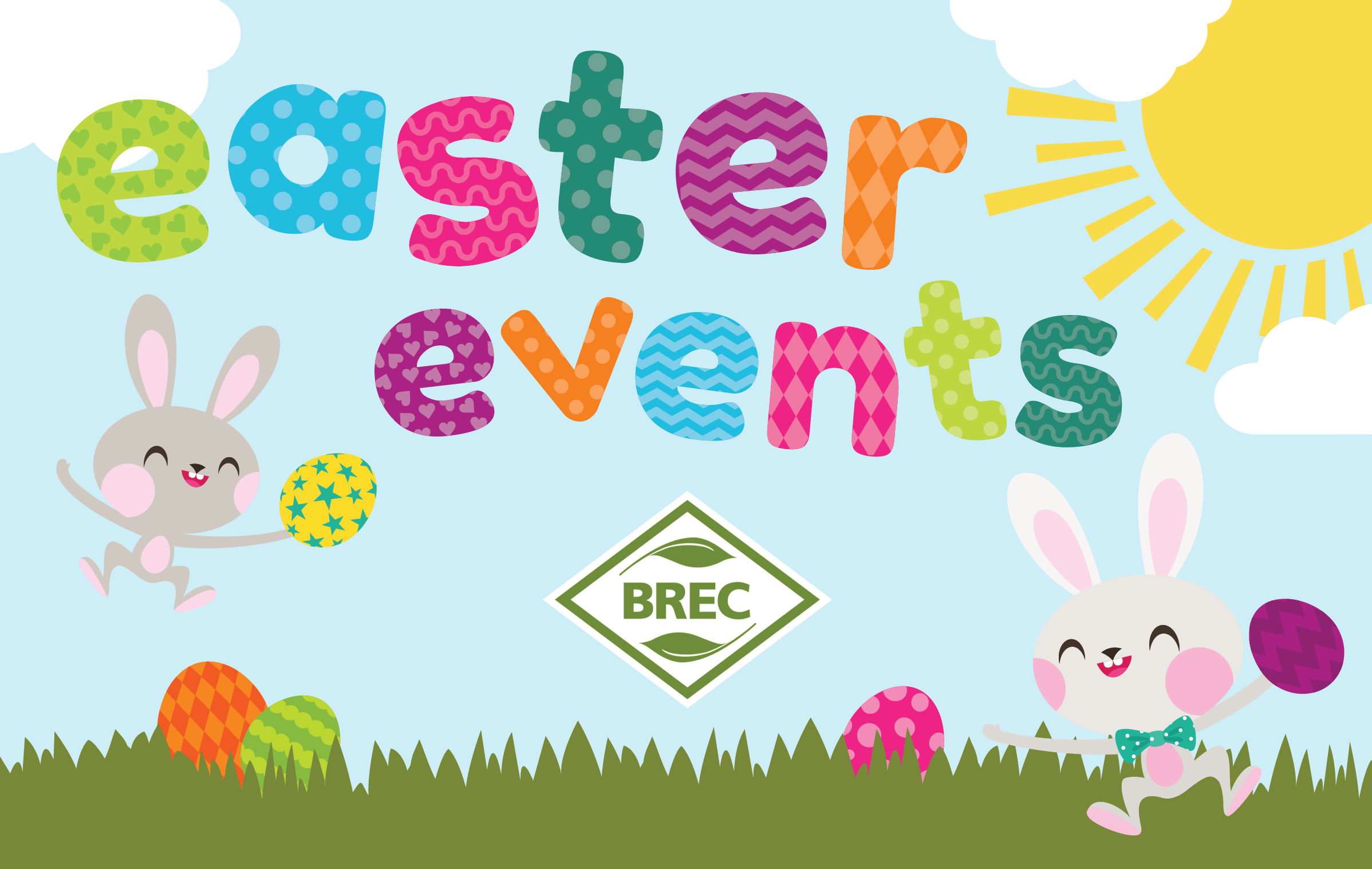 Hop into the holiday season with BREC as we host a variety of Easter themed activities throughout the parish for all ages and abilities. This year will include surprising new twists that you do not want to miss!
Sure - Easter egg hunts are easy - but what about trying to find them in the dark?
Patrons are invited to bring their flashlights and baskets and join BREC for two Flashlight Egg Hunts from 6-9 p.m. on March 13 at Highland Road Community Park and on March 14 at Zachary Community Park. Activities will include inflatables, s'mores, arts and crafts, laser tag, face painting, balloon artists, character meet and greets, Egg Hunts and more.
This year, in addition to our annual family-oriented Flashlight Egg Hunts, Teens can enjoy their own Flashlight Egg Hunt at our BRECFlix for Teens Movie Nights on March 14 from 5-9 p.m. at Anna T. Jordan Community Park and on March 28 from 5-10 p.m. at Gus Young Park. Activities will include movie trivia, music, refreshments, flashlight egg hunts and a movie. For more information or to register, visit brec.org/BRECFLIX.
BREC is also offering two egg hunts for the "young at heart" at BREC's Adult Leisure Bunny Hops for adults over 50. Come dressed in your Easter best for a special Bunny Hop Tea Dance from 1-3 p.m. on April 7 at Milton J. Womack Park and on April 9 at Anna T. Jordan Community Park. The Tea Dance is BREC's most popular weekly program for seniors. This special event will feature live entertainment, refreshments and plenty of dancing as you meet new friends and you may even get to hop with the Easter Bunny himself!
Finally, gather up the family for BREC's Eggstravaganza packed with fun and egg-citing activities for everyone on March 28 from 10 a.m.-1 p.m. at Anna T. Jordan Community Park. Activities will include themed recreational games, arts and crafts, Egg Hunts, visits from the Easter Bunny and more.
For more information, call 225-272-9200 or email recreationevents@brec.org