News
Sunday, October 1, 2017 - Contact: 225-273-6439
BREC Hosts Family-Friendly Halloween Events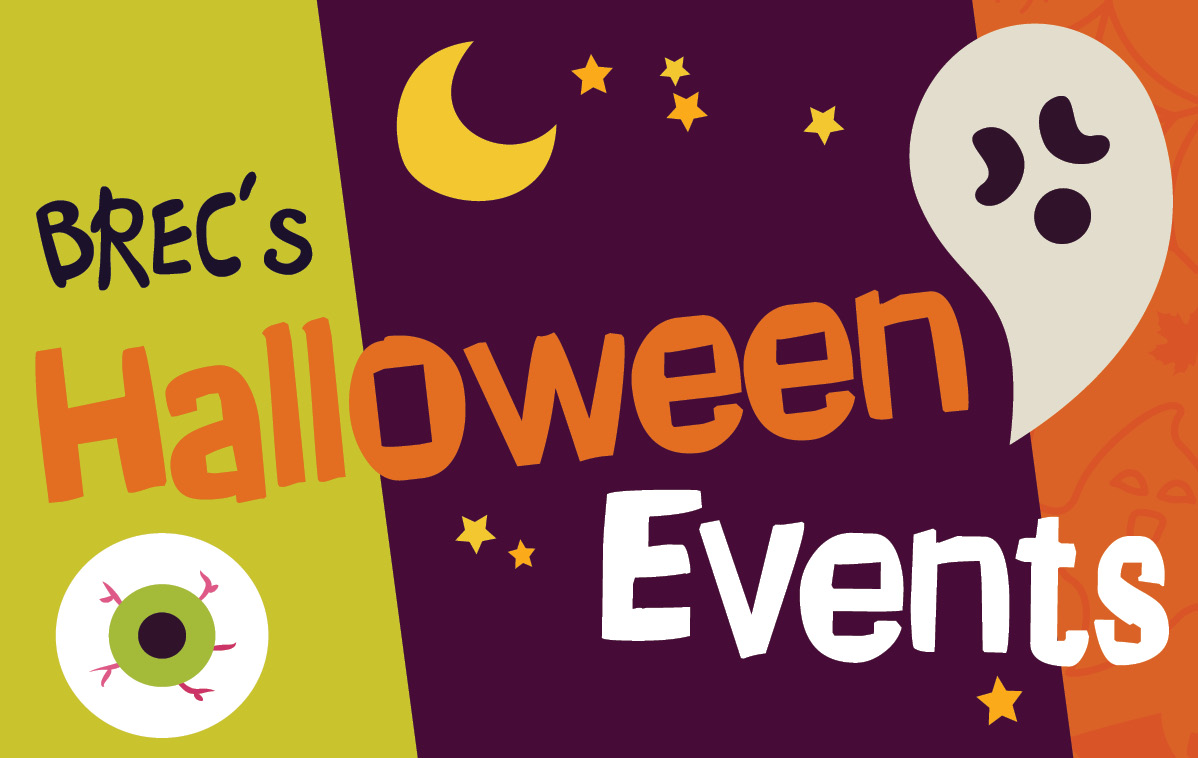 With fall in the air, families can celebrate Halloween this October with a host of family-friendly Halloween events throughout East Baton Rouge Parish.
BREC's recreation department will host its annual BREC-A-BOO Halloween events at three locations this year. Come dressed in your Halloween attire and have loads of family fun at these events. The haunting excitement consists of carnival games, ghostly visitors, costume contests, inflatables, haunted hikes and more at the following locations:
Greenwood Community Park on Oct. 12 and Oct. 13 from 5:30-8:30 p.m. for all ages and on Oct. 12 from 9-11 a.m. for children ages 6 and younger. Event includes a haunted hike along the ExxonMobil Cyprus Bayou Lake Trail.
Forest Community Park on Oct. 27-28 from 5:30-8:30 p.m. for all ages and on Oct. 27 from 9-11 a.m. for children ages 6 and younger. Event includes a haunted hike.
Gus Young Park on Oct. 31 from 6:30-8:30 p.m.
Participants of the Forest Community Park BREC-A-BOO are invited to arrive early and run to stay alive at the Zombie 5K Fun Run on Oct. 28 from 5-6 p.m. Registration begins at 4:30 p.m., so make sure to arrive early to reserve your spot. All runners will not only have to make it to the end of the course, but you'll have to avoid the undead as they try to take your lives (flags) before you can get to safety (the finish line).
Bluebonnet Swamp designs Haunted Hikes especially for younger children on Oct. 13, 20 and 27 from 6-9 p.m. for $6 per person. This program is an alternative to the commercial haunted houses. Participants learn about snakes, insects, rats and other "creepy critters" as they stop at educational stations along the trail. Staff members do not use scare tactics during this program and participants are welcome to come in costume if they choose. All participants should bring a flashlight. Due to the program time being at night, an adult must accompany all children. This year, participants can track down costumed characters to receive treasures, then trek through the Swamp Graveyard to our Education Building for carnival games and Spooky Storytime.
BREC never forgets your four-legged friends at the annual Trick and Treat Howl-o-ween Costume Pawty on Oct. 20 from 6-9 p.m. at the Raising Can's Dog Park at Forest Community Park. Get the whole family dressed in your Halloween costumes including your furry friend and visit with area animal organizations, shelters, partners and friends. Local celebrity guest judges will score winners for Best Large Dog, Best Small Dog and Best Family or Group Costumes. Prizes will be awarded to the winners!
BREC's Baton Rouge Zoo invites participants to Boo at the Zoo, a merry-not-scary trick-or-treating extravaganza. Participants should wear their best costumes and visit the Zoo on Oct. 21-22 and 28-29. Admission gates are open from 9:30 a.m.-4 p.m. Zoo grounds close at 5 p.m. Children can visit treat stations throughout the Zoo, wander through the Hay Maze and explore the Enchanted Swamp. Regular Zoo admission applies.
Stargazers visit, if you dare, as Highland Road Park Observatory hosts its 11th annual family-friendly tribute to the bizarre and freakish, Spooky Spectrum on Oct. 21 from 6-10 p.m. Participants will delve into the eerie side of astronomy, physics and aeronautics with creepy science demonstrations, some never used before. Patrons may also enjoy campfire stories, strange sky phenomena, extra dimensions and extraterrestrials.
Last, outdoor adventure enthusiasts can get into the Halloween spirit by paddling in the dark along the shoreline of the University Lakes at BREC's Pumpkin Paddle Parade on Oct. 26 from 5:30-7:30 p.m. at Wampold Park. For this fourth annual event, participants bring a voluntary contribution of nonperishable goods for the Baton Rouge Food Bank. Everyone is encouraged to dress in a costume and add some lighting to their watercraft. Prizes will be awarded for the best decorated boats in various divisions. Participants may bring their own vessel or rent one from the LSU URec or Outdoor Adventure (with advanced notice). Assistance provided by Paddle Baton Rouge. Cosponsored by SUBARU, Varsity Sports, Muddy Water Paddle Company and The Backpacker.
For more information on any of the Halloween events above, call 225-272-9200 or visit brec.org/Halloween.