News
Monday, September 18, 2017 - Contact: 225-273-6439
BREC Hosts Kayak in Colors for Cancer Awareness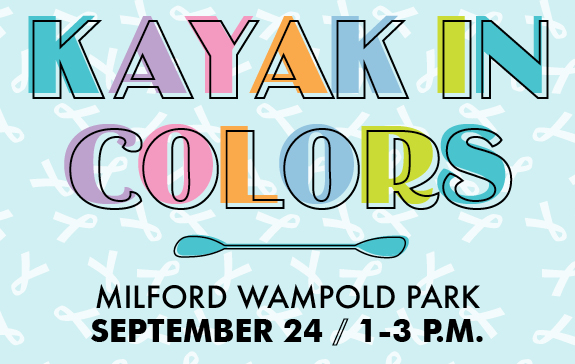 BREC, Cancer Services of Greater Baton Rouge and the LSO Foundation will host the Fourth Annual Kayak in Colors at Milford Wampold Park, 901 Stanford Ave., on Sunday, Sept. 24 from 1-3 p.m. in support of Cancer Awareness.
For a voluntary donation of $10 to Cancer Services of Greater Baton Rouge, participants can enjoy paddling a kayak, canoe or paddle board for 15 minutes. Paddlers are encouraged to wear the color of the cancer they are representing or fighting. Participants must be ages 10 and older to solo paddle, but all ages are welcome to participate.
Additional assistance provided by The Backpacker, Muddy Water Paddle Company and Paddle Baton Rouge. This event is proudly sponsored by SUBARU of Baton Rouge.
To register, visit webtrac.brec.org or email outdooradventure@brec.org for more information.