News
Monday, May 20, 2019 - Contact: 225-273-6439
BREC Memorial Day Holiday Operating Hours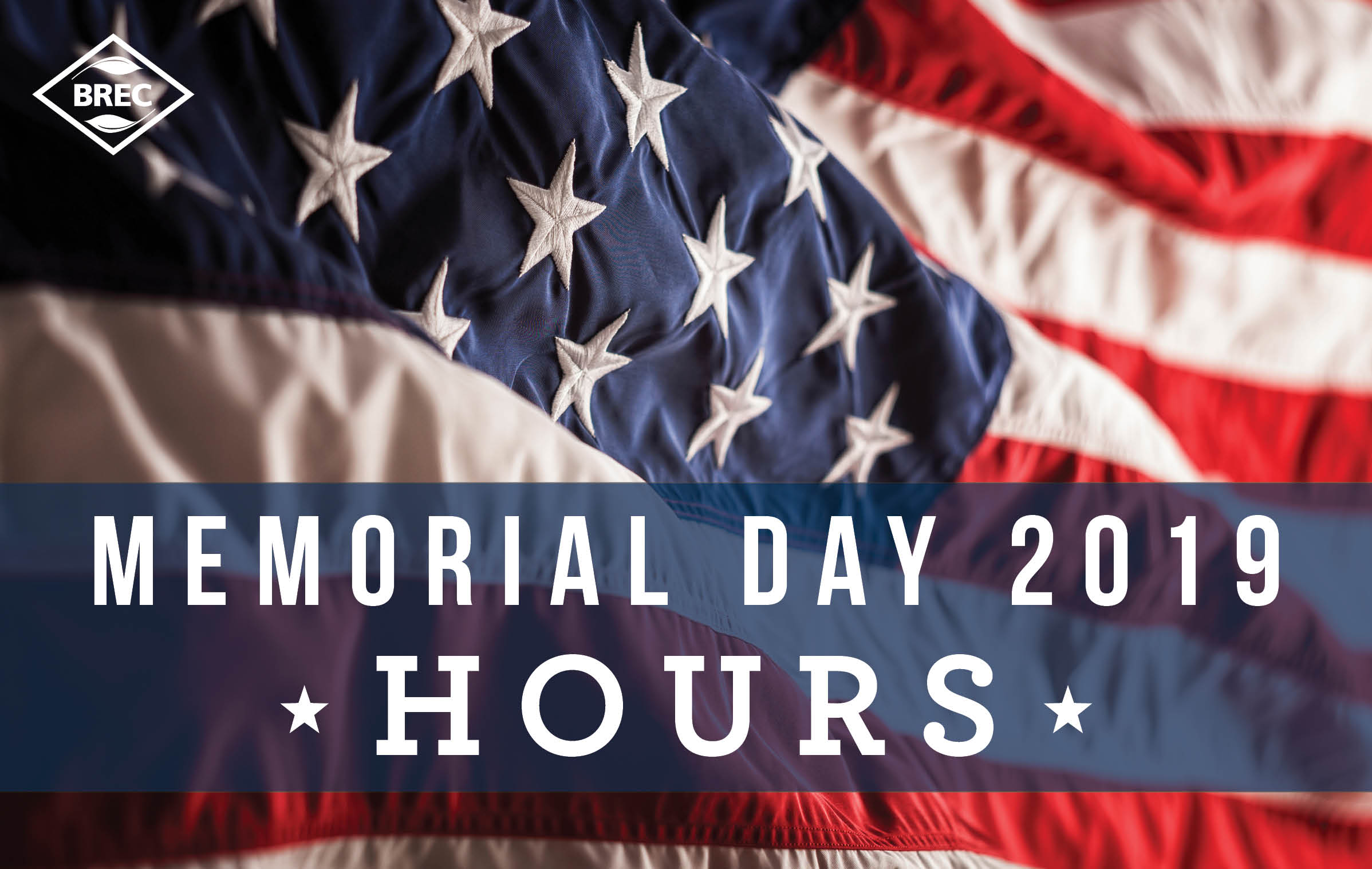 The Recreation and Park Commission for the Parish of East Baton Rouge (BREC) will close the administrative offices, 6201 Florida Blvd., on Monday, May 27 for Memorial Day. Normal operating hours will resume at all BREC facilities on Tuesday, May 28.
All Recreation Centers, Highland Road Park Observatory and Independence Park Theatre will be closed on Monday, May 27, unless a rental has been previously scheduled and will reopen during normal operating hours on Tuesday, May 28.
The Farr Park Equestrian Center, Magnolia Mound, The Baton Rouge Zoo, all tennis and golf centers, Bluebonnet Swamp and Nature Center and BREC's Extreme Sports Park will remain open during the entire holiday. BREC's Liberty Lagoon will open on weekdays beginning this Memorial Day holiday.