Construction News
Tuesday, September 11, 2018
BREC Celebrates Grand Re-Opening of Riverbend Park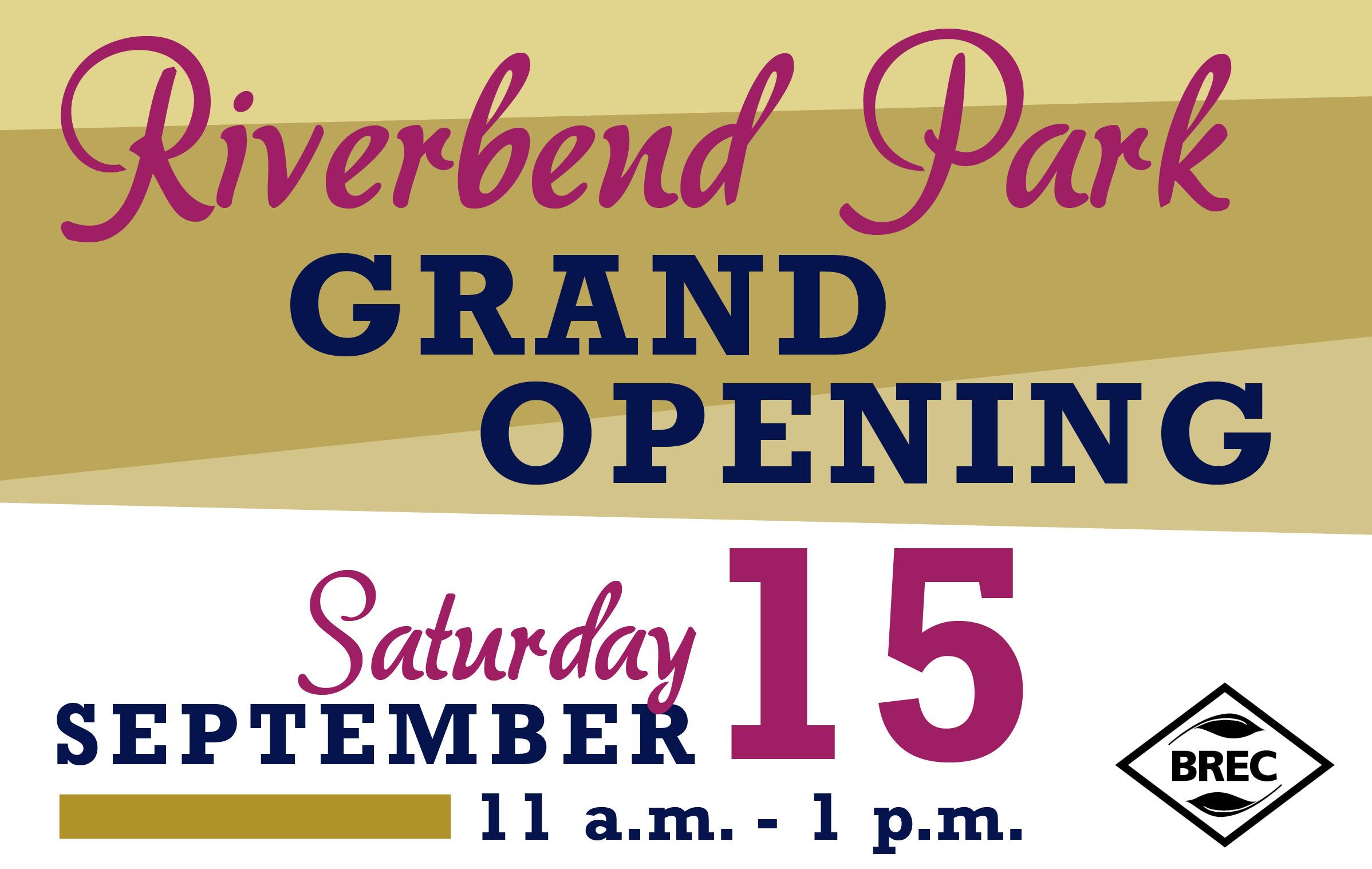 BREC recently completed construction of new amenities and renovations at Riverbend Park located at 5800 Riverbend Lakes Drive. In celebration of the new improvements, BREC will hold a ribbon cutting ceremony and grand re-opening celebration on Saturday, September 15 from 11 a.m. to 1 p.m. for the surrounding community.
As part of the Imagine Your Parks2 strategic plan, this renovation project was developed in 2016 in collaboration with the Riverbend Lakes Homeowner's Association and neighborhood committee. After several meetings, the Riverbend leadership saw an opportunity to take the renovations further than proposed by BREC and began a neighborhood fundraising campaign with the BREC Foundation. The Riverbend community was offered a unique experience in the design process as they were able to raise supplemental funds to add to the initial budget and scope of the project. Through neighborhood fundraising events, efforts and generous donations from businesses in the area, the park improvements were taken further than originally imagined, as neighbors and businesses donated almost $60,000 for the renovations.
The park now offers amenities for all age groups of the surrounding community to enjoy featuring a half basketball court sponsored by Walk On's Bistreaux and Bar, re-surfaced tennis court donated by Quality Court Industries, and new age-separated adventure playground and a wood safety fiber surfacing. Other improvements include improved drainage, a new water fountain, electric outlet at the tennis court, connecting walking loop, native tree planting and sod, refurbished picnic pavilion and additional picnic tables and benches.
"BREC simply cannot succeed without partners such as the generous neighbors in Riverbend and local organizations such as Walk On's and Quality Courts, who took our initial vision and donated their time and money to take it to another level," said BREC Superintendent, Carolyn McKnight. "These types of projects have brought a growing number of local neighborhoods closer together and given them a beautiful place to gather, get to know each other better and engage in healthy activity. This project is especially gratifying as marks a continuation of our partnership with Walk Ons and Quality Courts as they work with us to create high quality spaces for youth and adults to get outdoors and play basketball and tennis.
To celebrate the completion, BREC invites the surrounding community to enjoy an afternoon of food and refreshments provided by Walk On's and Raising Canes, Red River Ice Cream Truck, music, BREC on the Geaux, and more family fun! BREC also asks all Riverbend donors to come out and be a part of the recognition and dedication of the park. To learn more about this event contact BREC's Special Event Manager, Ashlyn Lambert at 225-272-9200 ext.470 or Ashlyn.lambert@brec.org.