News
Thursday, November 17, 2016 - Contact: 225-273-6439
BREC Splash Pads to Close Nov. 18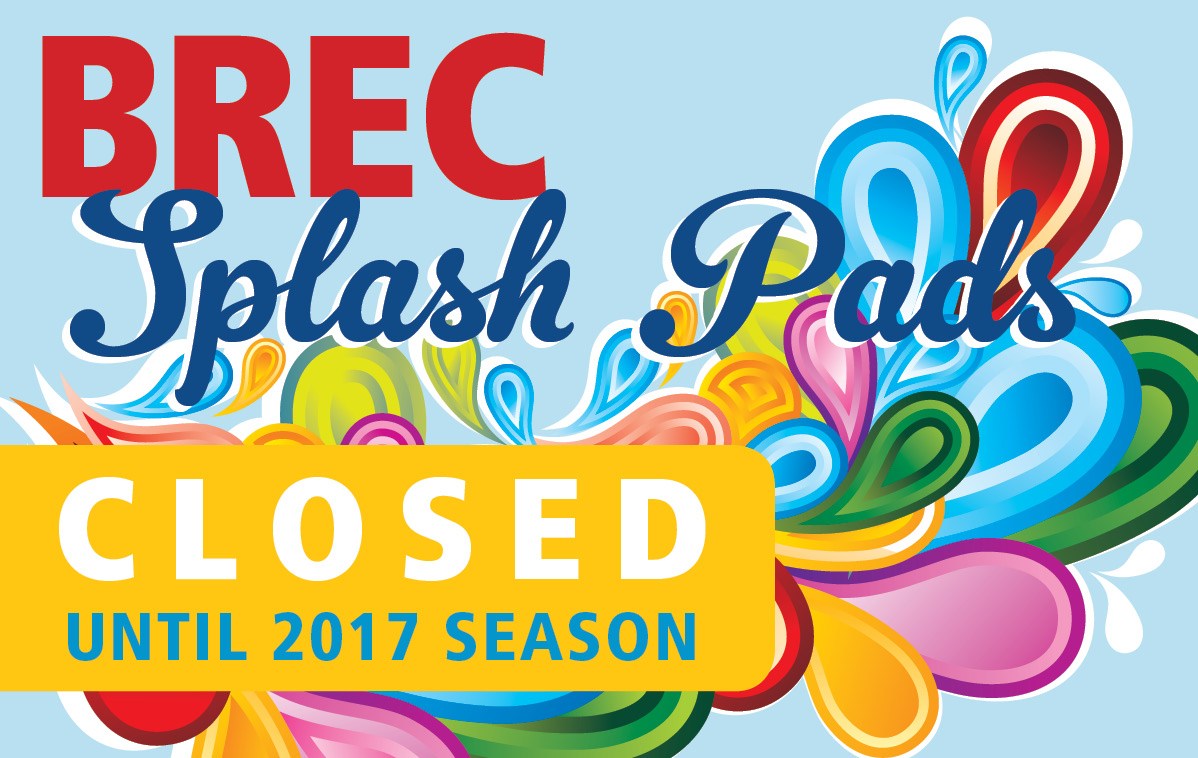 In preparation for the winter cold, BREC will close park splash pads at City-Brooks, Forest, Greenwood, Jackson, Zachary and Highland Road Community Parks on Friday, Nov. 18 for the 2016 season.
All five locations will resume operations in spring 2017. An additional splash pad remains in development for North Sherwood Community Park, and is set to open next year.
For more information on BREC splash pads, contact Brett Weinberger at 225-272-9200, ext. 542.