Construction News
Friday, December 30, 2016
BREC Construction Invests Over $35 Million in the Local Economy in 2016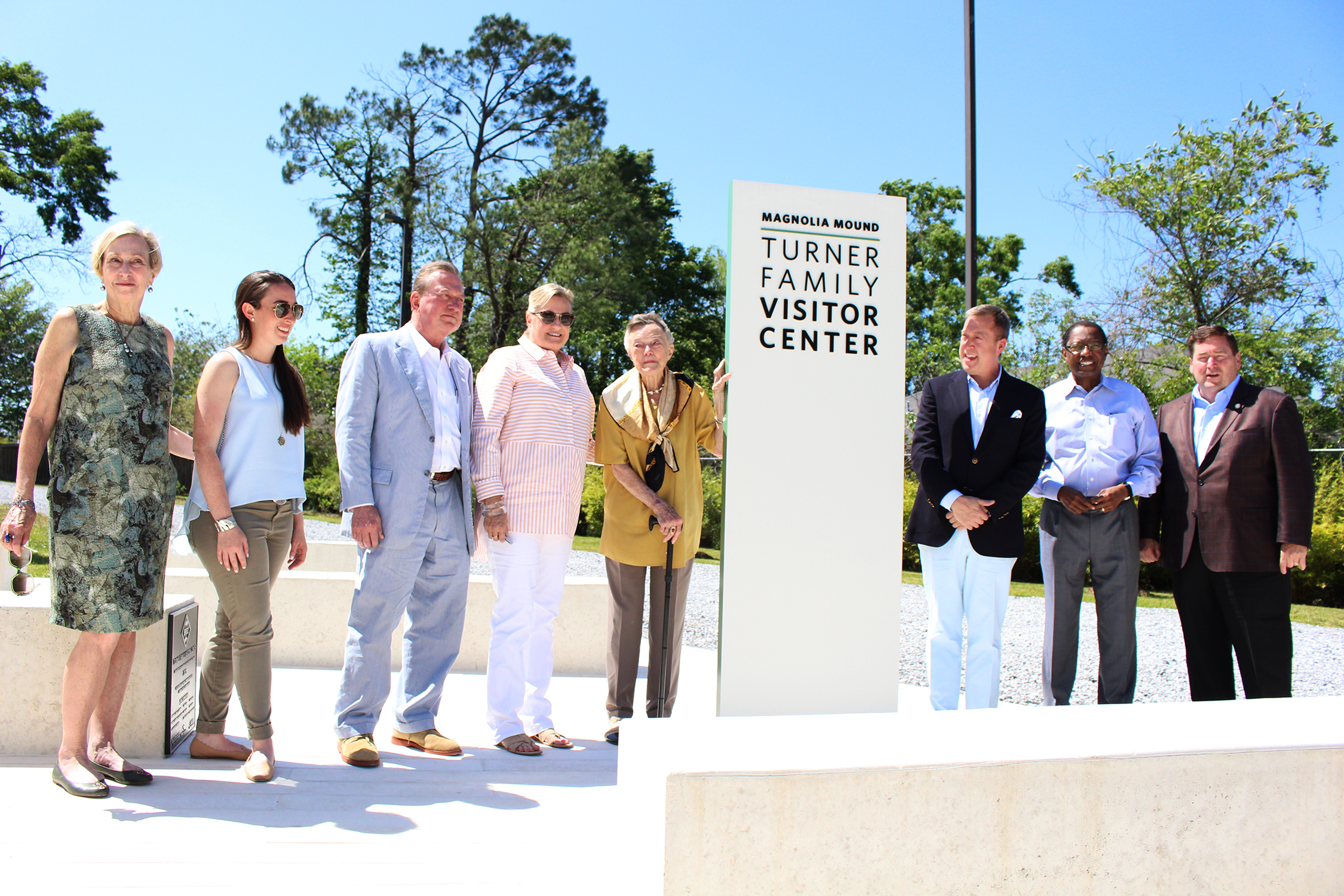 From groundbreakings to grand openings, 2016 was a banner year for new additions at BREC. BREC held ribbon cuttings and grand openings for dozens of new amenities all over East Baton Rouge Parish and broke ground on many more projects that will open in the coming year.
Patrons will find new playgrounds, basketball courts, splash pads, exercise stations, drinking fountains, landscaping, bike racks, walking trails and more. In 2016, BREC has taken its park and facility qualities to higher levels. We have improved connectivity paths and entryways, renovated picnic shelters and play area equipment, and upgraded sidewalks and restroom facilities.
This year BREC opened five new playgrounds, including a Mega Tower play area three stories high at Zachary Community Park and smaller play areas at Spanish Town, T. D. Bickham, Saia and Old Hammond Hwy. Parks. Zachary Community Park also has BREC's newest splash pad, which brings the system's total to seven. This year we also broke ground on BREC's eighth splash pad that will open next year at North Sherwood Forest Community Park. We also opened a new visitors center, featuring 60-seat auditorium, gift shop and event and meeting room at Magnolia Mound.
At Saia Park you will find new murals celebrating the international arts and culture and a unique disc golf course at Scotlandville Park designed and partially constructed by a professional disc golf organization. You will find new connectivity trails at River Bend Park, Expressway Park, Perkins Road Community Park and Pennington Biomedical Center. The phase three expansion of Central Sports Park was completed and the park has new facilities and scoreboards and a major lighting project was completed at Expressway Park.
In total BREC invested more than $35 million in 2016 into the East Baton Rouge Parish community on new and ongoing construction projects. These projects include those contracted and those done in house with BREC's Capital Improvements Team. Many of these projects were completed in 2016 and the remainder are expected to open in 2017.
BREC Project

Contracted Amount

(Does not include BREC projects done in house.)

Beaver Creek Golf Course Pavilion

$184,900

Independence Community Park Playground

$374,000

Greenwood Community Park Pedestrian Bridge

$114,700

Santa Maria Playground

$165,000 (includes private funding)

Independence Botanic Gardens Phase 1

$822,000

Farr Park & Equestrian Center Sewer

$169,506

Jefferson Hwy Park Asphalt

$97,432

Howell Community Park Phase 1

$2,792,500

CAPP Siegen Extension Segment

$616,520

Independence Recreation Center Parking

$398,900

Gus Young Recreation Center

$1,036,100

Forest Community Park Recreation Center

$1,388,923

North Sherwood Forest Community Park Site

$3,249,000

Baker Recreation Center

$506,029

Antioch Recreation Center

$618,100

Kathy Drive Site

$531,100

Liberty Lagoon Phase 2

$3,392,426

Burbank Multi-use Fields

$1,552,179

Knock Knock Children's Museum

$6,478,755 (includes private funding)

Expressway Field Lighting

$105,000

Zoo Asphalt & Drainage

$239,916

Womack Administration Building Renovations

$1,088,149

Oak Villa Irrigation

$147,482

Central Sports Park Phase 3

$713,080

Perkins Road Drainage

$175,331

Zachary Community Park Splash Pad

$380,000

Jefferson Hwy. Recreation Center

$1,276,843

CAPP Pennington Trail

$870,231

J. Watson Airnasium

$159,301

Church Street Site

$159,101

CAPP Perkins Trail

$264,884

Anna T. Jordan Recreation Center

$1,760,646

Zachary Community Park Play Area

$728,666

Jefferson Hwy. Site

$313,880

Magnolia Mound Visitors Center

$1,677,513 (includes private funding)
"BREC's top priority is using the tax dollars entrusted to our agency wisely, and investing them in facilities and programs that make our community healthier and more vibrant for residents and visitors," said BREC Superintendent Carolyn McKnight. "The projects we opened to the public in 2016, and look forward to opening in 2017, will have a positive impact on every area of our parish and I am proud to say that despite the Flood of 2016, we were able to make substantial progress on our goal of creating a more modern and innovative park system. We are working with FEMA to ensure that we can renovate and reopen facilities damaged by the high waters as quickly as possible," said McKnight.
BREC promises more exciting things to come in 2017 as we broke ground on projects all across the parish. This past spring, we broke ground on phase two projects at Liberty Lagoon waterpark. Opening in the summer of 2017, Liberty Lagoon will increase the maximum capacity of the park from 600 to 900 visitors and will have two new thrill slides and a surfing machine. This past summer, BREC broke ground on renovations to the recreation center at Forest Community Park and a major expansion to the outdoor areas at North Sherwood Forest Community Park. Recently we broke ground on a major expansion to the Independence Gardens, the first since it opened in the late 1970's and the repurposing of Howell Golf Course into a much larger community park which will serve thousands more people each year. The highly anticipated Knock Knock Children's Museum is expected to open in the summer of 2017.
BREC will also continue its effort to create connectivity trails across the parish for bikers, runners and walkers and will begin creating blueway launch areas to connect waterways across East Baton Rouge Parish for kayak and canoe enthusiasts.
For more information, visit brec.org/yearinreview.