Independence Community Park

(Click to enlarge)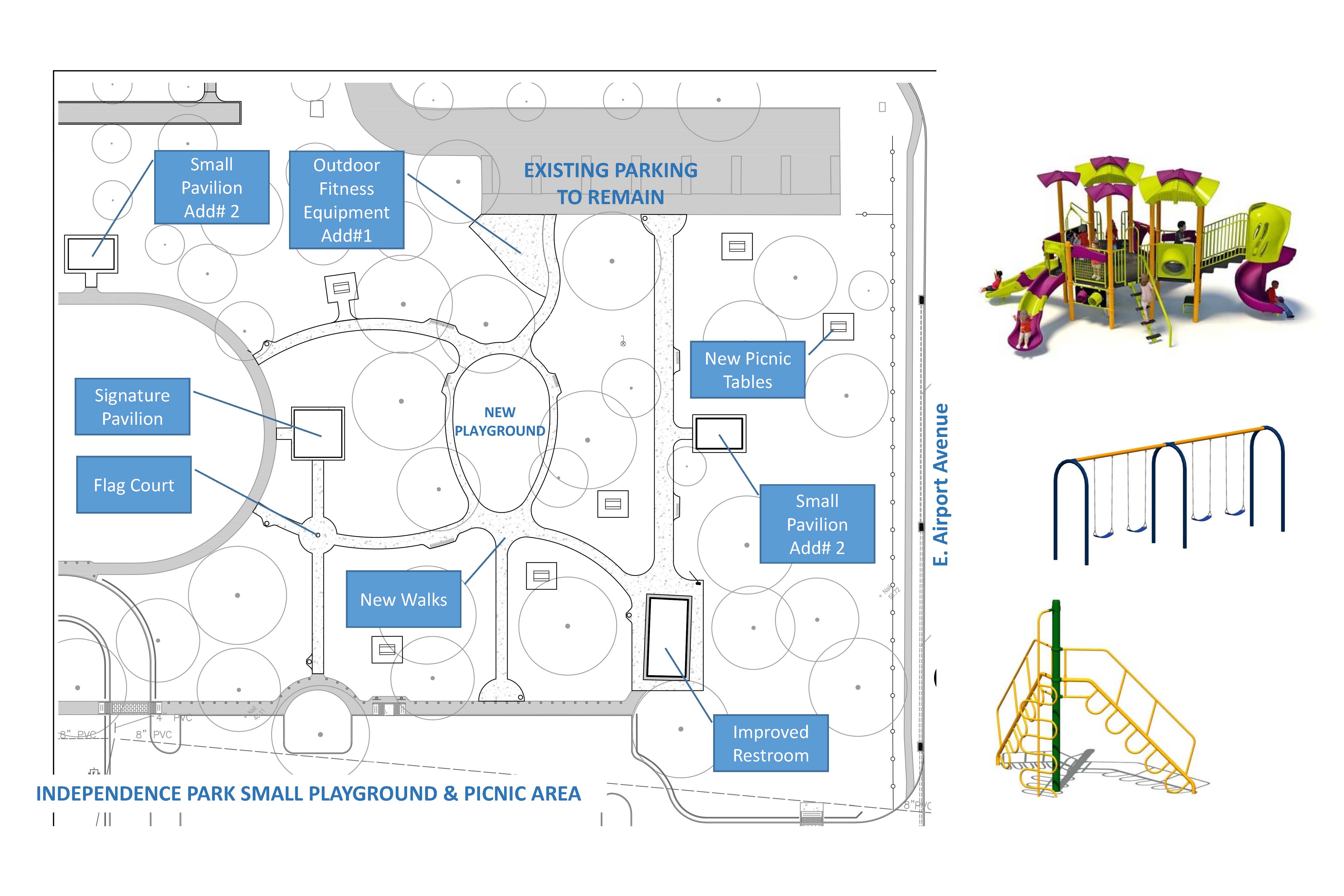 (Click to enlarge)
Project Overview
Phase one of the expansion will serve as the "front gate" for the Botanical Gardens from the East Baton Rouge Parish Main Library and BREC's Independence Café. The butterfly and parterre garden will feature a formal contemporary style that will complement the architecture of the library and café while expanding the formal geometry of the rose garden. The rich materials, furnishings, lighting and attention to detail will help set the tone for subsequent garden phases.
The playground being replaced in the current phase, built in the late 1970's, was the first of its kind featuring universal and inclusive play features. The renovation will feature amenities including a new 2 to 12-year old playground, outdoor fitness equipment, a large pavilion for rentals, two smaller picnic pavilions, flag pole, new picnic areas and other site furnishings. The new design will increase the open space for the area allowing for more recreational opportunities. BREC is currently in the fundraising phase for another playground at Independence Park that will include inclusive features and will be installed near the tennis center and Liberty Lagoon waterpark.
New Features in Current Project Improvements:
new

play area

new

butterfly and parterre garden

new

lawn garden

new

library walkways

new

granite millstone fountain

new

twelve garden plots

new

garden promenade

new

garden and library walkways

new

garden entry arbor

new

2-12 year old playground

new

outdoor fitness equipment

new

large pavilion

new

picnic pavilions (2)

new

picnic areas
Project Updates:
November 2016

- Groundbreaking held for phase one of improvements

March 2017

Drainage installed. Sidewalks completed. Playground has been installed. Pavilions are going up.
Estimated Budget for Current Improvements: $1 million
Estimated Completion for Current Improvements: May 2017
Related Links and Project Documents