Are you looking to give back to your community? BREC needs volunteers to fulfill our mission of providing parks and recreational opportunities for all of the residents of East Baton Rouge Parish. With a range of facilities and programs, BREC has a volunteer opportunity for everyone.
BREC is committed to providing our program participants with credentialed volunteers. As a result, we require volunteers to fill out an application and consent to a background screening. BREC does not provide volunteer opportunities to court-appointed community service or service for a pre-trial intervention program.
Registered volunteers who contribute 30 or more hours during a tax year qualify for a $500 Louisiana State Income Tax deduction.
Forms
Download all official BREC Volunteer forms here.
Park Beautification Projects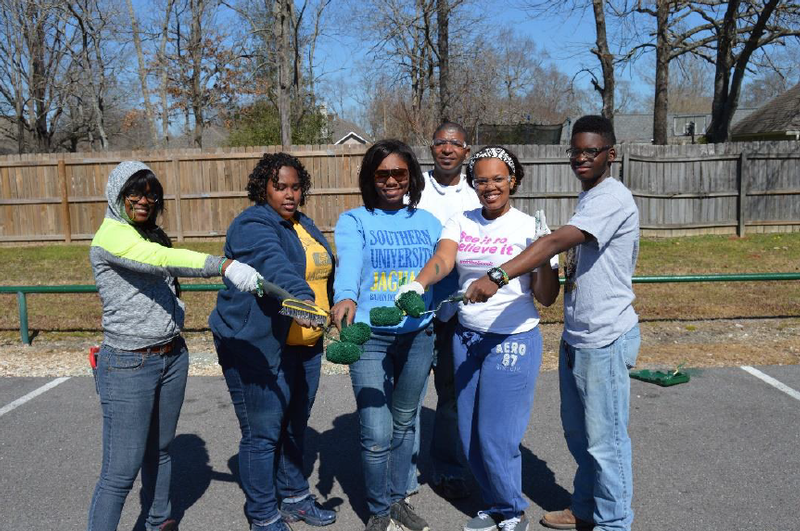 BREC relies on volunteers to maintain our parks and keep them safe for all residents to enjoy. BREC's park beautification projects provide the perfect opportunity to get outside. Come enjoy the outdoors while volunteering with your school, church, corporate or community service group. We hope to have your students, staff, faculty and community members join us at one of our parks or facilities.
For upcoming volunteer opportunities at BREC events & programs, see the volunteer event calendar below or contact our volunteer department at volunteer@brec.org or 225-272-9200 ext 446.
Upcoming Volunteer Events
BREC, Cancer Services of Greater Baton Rouge and the LSO Foundation will host the Fourth Annual Kayak in Colors at Milford Wampold Park, 901 Stanford Ave., on Sunday, Sept. 24 from 1-3 p.m. in support of Cancer Awareness.

EAST BATON ROUGE PARISH – BREC recently completed improvements and construction of a new playground and other amenities at Rita Street Park located at 2315 Rita Street in Zachary. The public is invited to attend the unveiling and Back to School Bash event on Sunday, September 17 from 3-5p.m., with the playground ribbon cutting beginning at 3:00 p.m.