News
Monday, July 24, 2017 - Contact: 225-273-6439
BREC's Bluebonnet Swamp Nature Center Hosts Duck Duck Goose Day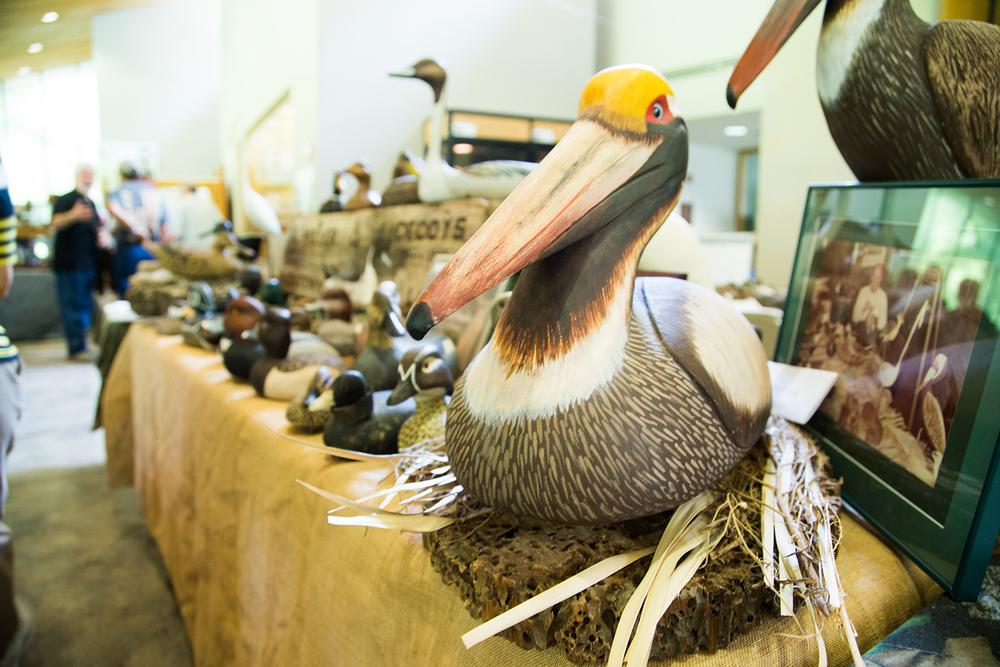 Fly on over to BREC's Bluebonnet Swamp Nature Center (BSNC), 10503 N. Oak Hills Parkway, for the annual Duck Duck Goose Day event on Saturday, August 19 from 9 a.m.-4 p.m.
The art of decoy carving is firmly rooted in Louisiana's rich cultural heritage; and waterfowl hunting is critical to the conservation of wetland habitats. Stop by to see some of the region's oldest and rarest decoys displayed by carvers and collectors from all over the Deep South.
Each year we are honored to have exhibitors participating from all over Louisiana and the Southeastern USA, especially the Gulf Coast. For 2017, we are honoring our out-of-state makers and collectors. Also on display will be duck calls and vintage boats and paddles – some well over 100 years old!
There will be lots of activities for all ages, crafts, guest speakers, carving demonstrations, food & beverage vendors, and door prizes given away throughout the day. If you've never seen the beauty of waterfowl up close, here's your chance to view some of the most breath-taking works of art ever created.
Children and adults can enjoy the day together with hands-on activities such as:
• Waterfowl Walk – along the Outer Loop, visitors can go on a "duck hunt" to look for photo cutouts of different types of waterfowl
• Arts & Crafts – waterfowl related make-and-take crafts, soap-carving conducted by the Pelican Woodcarvers
• The Duck Box – inflatable
• Duck Pen – live baby ducks!
• Duck Nest – prize finding for kids in a giant nest of hay, complete with giant goose eggs
• Prize Pond – prize winning for kids in kiddie pool, complete with numbered rubber duckies
• Face Painting – have a duck painted right on your face, or turn your whole face into a duck face
• Door Prizes
Admission is $4 for children, ages 3-17; $5 for adults; $2 for BSNC pass members; and free for children, ages 2 and under.
Supporters for this event include Southeastern Antique Decoy Collectors, Louisiana Ducks Unlimited and the BREC Foundation.
For more information, contact the Bluebonnet Swamp Nature Center at 225-757-8905 or visit brec.org/swamp.